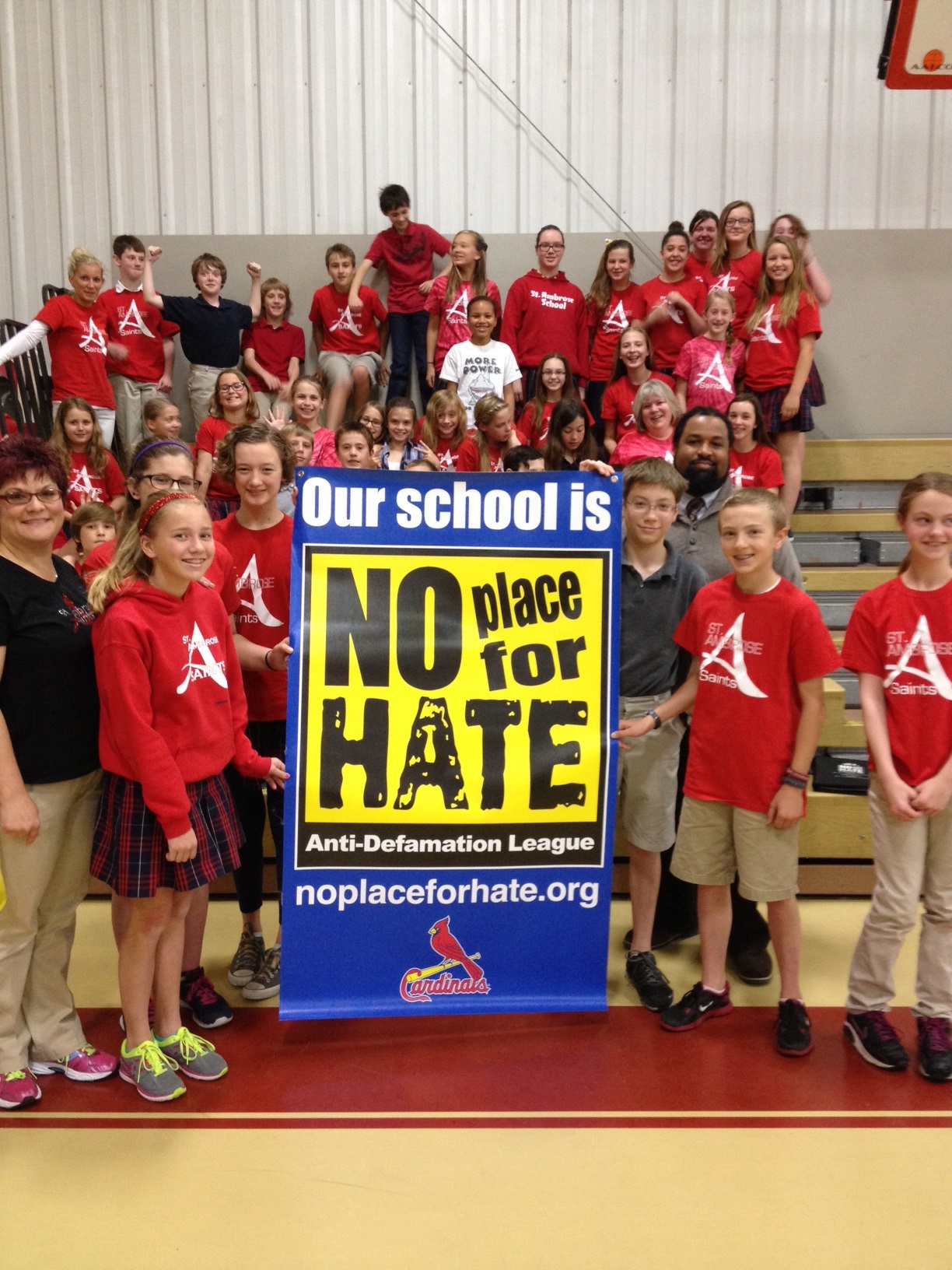 Words to Action equips, empowers and motivates Jewish middle, high school and college students as well as their adult family members, to address anti-Semitism and anti-Israel bias. Participants in Words to Action:
Increase their understanding and awareness of anti-Semitism and anti-Israel bias in their lives.
Gain resources and knowledge to counter anti-Semitic stereotypes and anti-Israel myths with accurate information.
Learn and practice skills to strategically respond to anti-Semitism in any form, from insensitive or biased comments to hate motivated incidents.
ADL and Law Enforcement
ADL is an indispensable resource for law enforcement professionals, helping them investigate hate crimes and training more than 15,000 personnel each year at the federal, state and local level. We provide proactive education and training to ensure law enforcement personnel can effectively respond to hate crimes. ADL provides extremist-related information to law enforcement, including critical up-to-the-minute background on extremist threats.
ADL's unrivaled and comprehensive Law Enforcement Program offers a variety of flexible trainings tailored to fit the evolving needs of law enforcement agencies. The trainings, which include anti-bias, core values, extremism, counter-terrorism, hate crimes and leadership, provide law enforcement officers the tools they need to strengthen their relationships with communities they serve.
More than 110,000 law enforcement professionals have participated in ADL's leadership and core values training, "Law Enforcement and Society: Lessons of the Holocaust (LEAS)" in partnership with the U.S. Holocaust Memorial Museum.  And ADL has conducted trainings with senior law enforcement leaders in 94 countries outside of the United States.
ADL is the only civil rights organization whose training is mandated for all new agents in the Federal Bureau of Investigation.