FOR IMMEDIATE RELEASE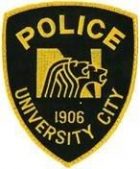 (ST. LOUIS) November 12 — ADL Heartland announces that the University City, Missouri Police Department is the recipient of ADL's 2018 Distinguished Service Award.  The Awards recognize regional law enforcement representatives who distinguish themselves in the investigation and/or prosecution of hate crime, bias incidents, domestic or international terrorism, or in the protection of civil rights.
University City's Police Department was chosen to highlight its investigative and community efforts in response to the desecration of Chesed Shel Emeth Cemetery in February 2017. The incident drew a global audience at a time when anxiety about the rise of anti-Semitism was at a peak with the desecration coming in the midst of multiple bomb threats against Jewish schools and institutions. The cemetery vandal, Alzado Harris, was arrested and charged in April 2018. He was not motivated by hate, but the incident had impact as if he was.
ADL has long believed that one of its most valued partners in efforts to fight bigotry is America's law enforcement community.  Regional director Karen Aroesty shares that, "With these important Awards, ADL honors officers, agencies and prosecutors who go above and beyond in service – and this year, we highlight a unique setting under which a police agency operated in response to alleged hate-motivated crime under a national and international spotlight.
The Distinguished Service Award will be presented Friday, December 7, from 10:30 am – Noon on the closing day of the year-end meeting of the Missouri Police Chiefs Association at the Capitol Plaza Hotel in Jefferson City, MO.
ADL works through education, advocacy and with law enforcement to meet its mission of protecting the Jewish community and securing justice and freedom for all.  ADL is the largest non-governmental organization offering police education on domestic and international terrorism, extremism and hate/bias crime. Regionally, police engage in a number of programs, including: Managing Implicit Bias for Law Enforcement, Law Enforcement and Society: Lessons of the Holocaust with the St. Louis Holocaust Museum, ADL's Advanced Training School (ATS) in Washington, DC, the National Counter-Terrorism Seminar (NCTS) in Israel and general education on extremism in the Heartland. ADL's largest education platform is the A World Of Difference® Institute. With an experienced cadre of anti-bias educators, it has created unique and collaborative approaches to anti-bias learning.  ADL engages more than 4500 students, teachers, police and others annually in Missouri, Eastern Kansas and Southern Illinois.
For information and tickets:  https://support.adl.org/event/2018-distinguished-service-award/e202134
# # #