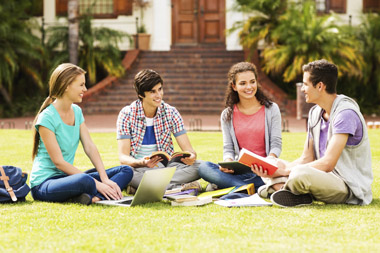 Words to Action: Empowering Students and Community to Address Antisemitism
Words to Action: Empowering Students and Community to Address Antisemitism is an interactive education program for pre-college and college students as well as community participants designed to empower and equip them with constructive and effective responses to combat antisemitism and anti-Israel bias, including:
Anti-Israel incidents
Prejudiced comments
Hate speech/free speech
Bias in the classroom and community
Antisemitic vandalism
Holocaust denial
THE NEED FOR THIS PROGRAM
The program is based on ADL's Confronting Anti-Semitism, created in the 1980s when middle and high school youth were regularly experiencing antisemitic comments, taunts, harassment and graffiti in the halls and classrooms of their schools and in their neighborhoods and communities. Rather than standing up to this prejudice, many remained silent, both in the face of oppression and later, when they returned to their homes and families.
THE CHANGING FACE OF ANTISEMITISM
Today, as this type of antisemitism continues, many college students face a form of antisemitism fueled by anti-Israel sentiment. On many college campuses, bias against the State of Israel has become increasingly common. High profile academics, charismatic speakers, and influential student leaders have presented the Israeli-Palestinian situation in a one-sided manner, blaming the conflict solely on Israel and largely ignoring Palestinian terrorism and violence. While the State of Israel is subject to critique just like any other government in the world, the criticisms against Israel often take a much harsher tone. Sometimes, this blatantly anti-Israel rhetoric even crosses the line into antisemitism.  Community members are grappling, too, with challenges in workplaces and community spaces. Words to Action helps address the changing face of antisemitism by:
Increasing understanding and awareness of antisemitism and anti-Israel bias in their lives
Countering antisemitic stereotypes and anti-Israel myths with accurate information
Providing skills to respond effectively and appropriately to the variety of ways antisemitism manifests itself, from insensitive or biased comments to hate-motivated incidents
In 2020, programs will be presented virtually through Zoom for groups of 25 or less.  The cost is $100. For more information, please write to heartland@adl.org.