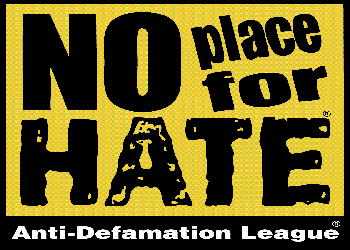 Make Your School Community No Place for Hate®:
Is any child in your school being picked on or left out? Have you heard any offensive jokes, name-calling or biased remarks on your campus? Is your student body becoming more diverse? If so, ADL can help make your school a place of respect, unity and character through No Place for Hate®, an exciting nation-wide campaign. Standing up to bullies and against bigotry is never easy – particularly for young people. This is why ADL's No Place for Hate® initiative empowers the whole school community – teachers and students, administrators and parents – to tackle prejudice, bullying and intergroup conflict.
For more information on how you can make your school or organization No Place for Hate®, call (314) 627-1331 or email Mr. Tabari Coleman at tcoleman@adl.org.